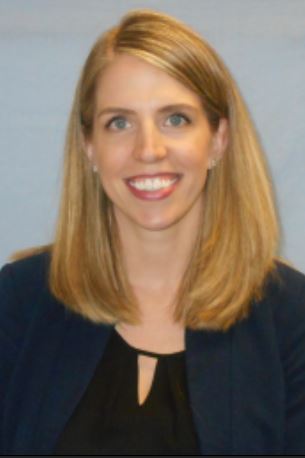 How long have you been a FCCMA member and why did you join?
I joined FCCMA in 2014. I had attended the "So You Want to Be" session while in graduate school through the recommendation of my graduate school advisor (Dr. Daly). I was instantly surprised and tremendously grateful for how welcoming and open the seasoned professionals of public administration were (and have continued to be) in sharing their wisdom of the profession.
Are you an ICMA member, why did you join, and how long have you been a member?
Yes, I am an ICMA member. I joined originally as a student member at USF.
Please describe your areas of formal/advanced education.
I earned my AA from Manatee Community College, my BA in International Business from the University of South Florida (USF), and my MPA from USF. I also just completed my CPM (Certified Public Manager) through Florida State University this month.
Why did you select a career in public service?
I love people + solving problems + having an impact.
So working in public service is my dream gig, because that's an opportunity I get every day.
Have you always been in the public sector or have you had experience in the private sector?
I have been working for 20 years (since I was 14). Most of my adolescent experience and early days upon graduating with my bachelor's degree was in the private sector. I have solely been in the public sector since then.
Please tell us about your current position and give a brief job description if you are not a City Administrator/Manager.
I am the Assistant City Manager for the City of Lakeland. I provide direct executive level oversight to Fire Department (to include Emergency Management), Information Technology (to include GIS), Public Works (to include Engineering, Facilities, Fleet, Traffic, and Lakes and Stormwater), Retirement Services, Risk Management (to including Purchasing), RP Funding Center (civic center), and the Water Utility Department.
Please describe your typical day.
I wake up, drink some coffee, and buckle up for whatever the day throws at me. The best thing about this profession is that I have yet to live the same day twice.
What is your favorite part of the job?
People. They're the backbone of any organization and community. I love getting to know our people and understanding their points of views, especially if they're different from mine.
What is your least favorite part of the job?
My lea
st favorite part (and possibly my biggest pet peeve) is poor customer service (internally and externally).
What is your most memorable experience on the job?
Any time I go and work alongside team members in the field are my most memorable experiences. It helps me connect across the organization, gets me out of the office, and I always learn something new.
What are your hobbies/interests?
I love spending time with my family—my husband (Rick) and I have two daughters (Isabella- 4 years old & Mila- 1 year old); who are the coolest people we know. Since COVID/ social distancing, we have become Gulf Coast, non-touristy, beach connoisseurs. I also have taken up hand-lettering (modern calligraphy), peloton-riding, and love to listen to audiobooks and drink good coffee. For the past few years I have been adjunct teaching for the University of South Florida also.
If you could give one piece of advice to people interested in a career in public service, what would it be?
You're either getting better or worse. There is no finish line. So keep your hunger for learning alive.
Who were your m
entors and how have you passed this information down to other aspiring public administrators?
I am an avid collector of mentors, and I try my hardest to be available and seek out mentees.
Some of my mentor
s include Dr. John Daly (USF), Dr. Steven Spina (USF/ Zephyrhills), Dan Biles (Pasco County), Erik Breitenbach (Pasco County), Dana Reiding (FDOT), Heather Grimes (Pasco Clerk), Jill Silverboard (Pinellas County) …I could go on and on—really, how lucky am I?
I continuously volunteer through USF MPA and get placed with graduate students to mentor, and I also seek out individuals within my organization that I think could have a greater impact or career aspirations. Since my passion is people,  it's one of my favorite things—help others grow.
What career would you pick if you were to pick another?
If I were to pick another career, I would be a state college president. I am a first generation college student who benefitted greatly from attending Manatee Community College (now State College of Florida) as an out of state student on a volleyball scholarship. That administration (specifically their current President Dr. Carol Probstfeld and Athletic Director Matt Ennis) wrapped their arms around me and helped me to be setup for success. It is something that I am forever grateful for, and I can only hope to have that impact on others during my career.