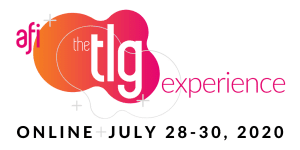 Local government is changing with each coming day. New forces and factors influence our work every day. New challenges present innovation opportunities and with those opportunities we are challenged to adapt, adopt, and progress. So it's time to get together – to learn from each other and hear stories from across the country.
The Transforming Local Government (TLG) 2020 Experience kicks off Tuesday, July 28, with our two pre-conference workshops:  The Essential Skills of Effective Change Makers and Smart Cities with Oracle. Wednesday July 29 and Thursday July 30 will each be filled with five jam-packed hours of showcasing the TLG content you know, love and need – right now.
Our previously scheduled live keynotes Rebecca Ryan, Dr. Marie Peoples, Pam Davis and Ed Zuercher, will join you from our virtual main stage. Be assured; their content has evolved with relevancy to today's "next normal" challenges. We'll be adding a fourth keynote, so keep an eye out for this special guest!
The Online TLG Experience doesn't stop there. We'll be facilitating meaningful networking so you can expand your personal network, opening our virtual expo hall for you to learn about new products and services, and we will collectively be celebrating our 2020 Alliance for Innovation Award winners.
We are thankful for partnerships like ours and are happy to offer a $50 discount code to all association members. Please enter the code "ASSOC" during the registration process to have this discount applied.
For more information on the sessions and to register you can to go https://www.transformgov.org/tlg2020/
We look forward to seeing you online this summer!